Second Life Birthday Giveaway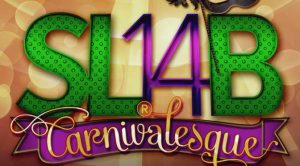 For Second Life Birthday #14, Avatair is giving away 4 free Hosted Dinner Holidays for the first 4 lucky guests who book with us during SL®14B Community Celebration, from June 22 to June 29.
Fly away to a beautiful island in the woodlands to enjoy a pleasant dinner time with that special person at La Gamba Negra restaurant, and fly around in an air balloon to a magical place to celebrate the 14th birthday of the Second Life grid!
The Holiday includes:
• Transportation.
• Hosted Dinner in seaside restaurant.
• Hot Air Balloon Flight.
• For 2 people.
Book your holiday here, and join Avatair on the SL®14B Community Celebration. This will be a time for mirth and merriment, and a time to both entertain, and be entertained!
After booking, you will be contacted in-world to confirm your identity and itinerary within the next 12 hours.
Hurry up, there is only 1 slot available per day!